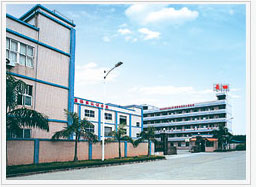 Being a locally established technology enterprise, Dongguan Chant Electronics Co., Ltd offers experience and expertise at all levels for a wide range of electronic subcontract manufacturing services. Our vertically integrated manufacturing processes include Surface Mount Technology (SMT), Auto-Insertion (AI), Chip Bonding, Manual Insertion (MI), product assembly and testing. Our local establishment in Dongguan, China enables us to offer you a complete and cost effective solution for meeting your manufacturing requirements.
Chant Electronics was established in 2002 at Dongguan, the largest manufacturing base for electronic and computer products in South China. It is invested by Chant Electronics (Hong Kong) Ltd, with a total of investment over HKD20,000,000. Chant is strategically located at Tangxia where is a pivotal area of Dongguan, wherein its surrounding highway system greatly facilitates the accessibility and transportation. With the rapid growth of the company in the past few years, a professional team of over 500 employees has been formed with experienced managers, motivated engineers, specialized technicians, skillful operators and dedicated staffs in its 6,000 sq. meter production plant. By taking every step to achieve a higher standard in quality, the manufacturing facility has been certified to meet the requirements of both ISO9001:2000 quality standard and ISO14001:2004 environmental management standard.
Your resources have a high rate in return when used to develop and market your core products. By outsourcing with us, your success is assured with our offers of cost-effectiveness, flexibility, responsiveness, manufacturing experience, quality assurance.